Rates are subject to change


For insurance purposes and your comfort, Blue Heron Bed & Breakfast is a non-smoking establishment; smoking permissible outside only.
To guarantee your reservation, a deposit of 50% is required at the time of booking. The remaining balance is due 45 days prior to your arrival to ensure that it arrives by mail in a timely possible.
There are ATMs located in the Juneau International Airport as well as throughout the capitol and there is one ATM machine in town but we suggest cash from the airport in Juneau and checks.
Cancellation & Date Change Policies
If a reservation is cancelled more than 45 days prior to your scheduled arrival, a $50 accounting fee will be charged and a full refund given. After 45 days, a full refund (less $50) will be given only if the entire reservation can be re-booked. Any reservation date changes are subject to a $50 service fee.
Trip cancellation insurance is recommended for Alaskan travel. Blue Heron B&B is not liable for any losses, inconvenience or weather related delays that may be incurred by travelers. If, due to unforeseen reasons, you are to spend additional nights, the traveller is responsible for any and all additional charges.
| | |
| --- | --- |
| Fireweed Cabin Exterior | Fireweed Cabin Interior |
Customized Activity Planning
To enhance your stay in the area, we can book tour packages for your convenience. Let us know if you would like to do any of the following activities: flightseeing, fishing, sea kayaking (guided and rental), whale watching, hiking, bird watching, boat sightseeing, bike touring, tours and cruising, gallery shopping, Premier Glacier Bay ecotours and wilderness cruises, Outer Coast tours, paddling with the whales via kayak or kayak and (support) catamaran.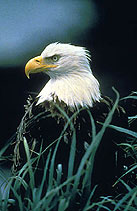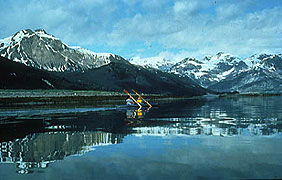 Photographer's Delight (Courtesy AK Division of Tourism)

For more information about Blue Heron Bed and Breakfast at Glacier Bay, please contact us with the information provided below or click on the following link to fill out our easy online Reservations and Inquiry Form:
Don't Forget to Bookmark this Site!


Welcome | Photo Album | Guestbook | Your Hosts
Features | Accommodations | Rates & Reservations | Email | Directions






www.blueheronbnb.net
deb@blueheronbnb.net